Side steps offer a range of benefits for Land Rover SUV vehicles, making them a must-have accessory for your car. These added accessories not only provide practicality and accessibility but also improve your car's overall look. However, 4x4s such as the Land Rover do not have factory-attached side steps. Attaching side steps yourself can seem like a daunting task at first, but by carefully following our step-by-step guide for installing side steps, doing this task by yourself will be a breeze.
The process for attaching side steps can differ greatly depending on the type and make of your vehicle. This guide primarily focuses on installing side steps on Land Rovers.
Before starting the installation process, ensure that all the necessary tools and equipment are available. For this process, you will need the following tools.
Safety glasses and gloves

Padded mat or creeper

Box end wrenches

Ratchet and Socket Set

2 head star screwdrivers

Cutting tool

Trim Tools
This is only intended as a generic guide for installing side steps on Land Rover vehicles and each vehicle will have specific instructions to attach brackets and the side steps in a particular method. 
Step 1: Remove the Plastic from the Sill Step
Remove the sill steps that run across the sides of your Land Rover. Start by removing all the bolts underneath the sides with a 2 head star screwdriver.
Since the bolts are factory-installed, some of them may not come off that easily. Take a plier and pull these out. 
Carefully pull out the plastic strip without applying too much force.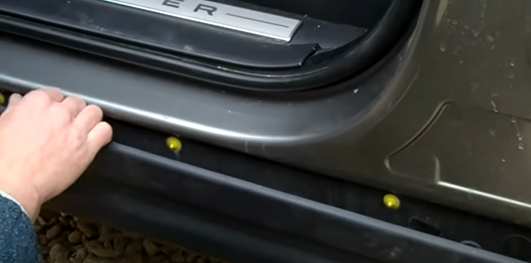 Step 2: Attach the Brackets
Once you remove the side sill plastic, the area where the brackets are supposed to be attached will be exposed. Remove the plastic from the factory-drilled holes with a plier.
Attach the front brackets first and then move your way to the back. The brackets will may need to be fitted in a certain order.
Take your screwdriver and start attaching the brackets. Do not fully tighten the screws to leave some room for movement while attaching the side steps on the brackets.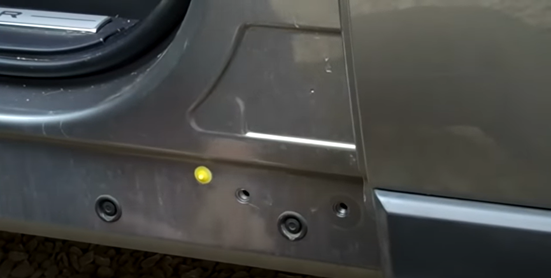 Step 3: Reattach the Plastic Strip
Take a cutter and make two square cuts on the plastic to accommodate the brackets. 
Some kits come with pre-cut plastic sill steps that you just need to attach. In this case, you can just throw away the old one and attach the new plastic.
Step 4: Mount the Side Steps
Attach the side steps on the bracket. Start with the front bracket and then make your way to the back ones. 
Ensure that the side step is perfectly aligned with the brackets and fully tighten the bolts. Once this is done, enjoy your brand-new side steps on your Land Rover.